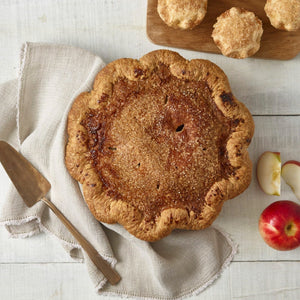 Our classic Rustique Apple Pie.
Fresh Québec apples and cinnamon in our all-butter pie crust, handcrafted by the expert hands of our bakers.

Allergens:
Contains: dairy products, eggs, gluten, cinnamon.
May have been in contact with nuts.
Conservation:
Store your Apple pie at room temperature up to 3 days. We recommend buying your Apple pie the day it will be eaten.