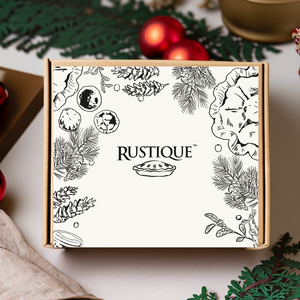 The perfect packaging option for your holiday gifts, add a gift box to your order to have your shelf items carefully wrapped and placed in this ready-to-ship and deliver box.
Holiday gifting has never been this easy: our kraft literature box can fit up to 6 packaged items from our holiday collection, create your own perfect assortment and our team will take care of the packaging.

Add to your cart the number of boxes gift boxes you would need, writing down in the notes of the order any particular packaging instructions.
Please note that none of our baked desserts are suited to be packaged in these gift boxes. 
Size: either 10" by 10" by 5" or 12" by 12" by 6", depending on the size of the items to be packaged.